Kaivos-festivaali
Visuaalinen ilme | Visual identity
2020 - 2021
Visuaalinen ilme vuoden 2020 Kaivos-festivaalille, joka on monitaiteellinen ja -tieteellinenkin festivaali Outokummun vanhalla kaivoksella.
Vuoden 2020 festivaali on siirtynyt vuodelle 2021 koronapandemian takia. Festivaalin visuaalinen ilme ja teema kuitenkin säilyy. Vuoden 2020/2021 festivaalin teema on keveys.
Lisää Kaivos-festivaalista:
Verkkosivut
︎
︎
Visual identity for year 2020 Kaivos festival which is both art and even scientific festival at the old copper mine of Outokumpu.
Years 2020 festival is postponed to year 2021 due Covid-19. Festival's visual identity and theme will remain. Years 2020/2021 theme is lightness.
More about Kaivos festival:
Verkkosivut
︎
︎
Instagram feed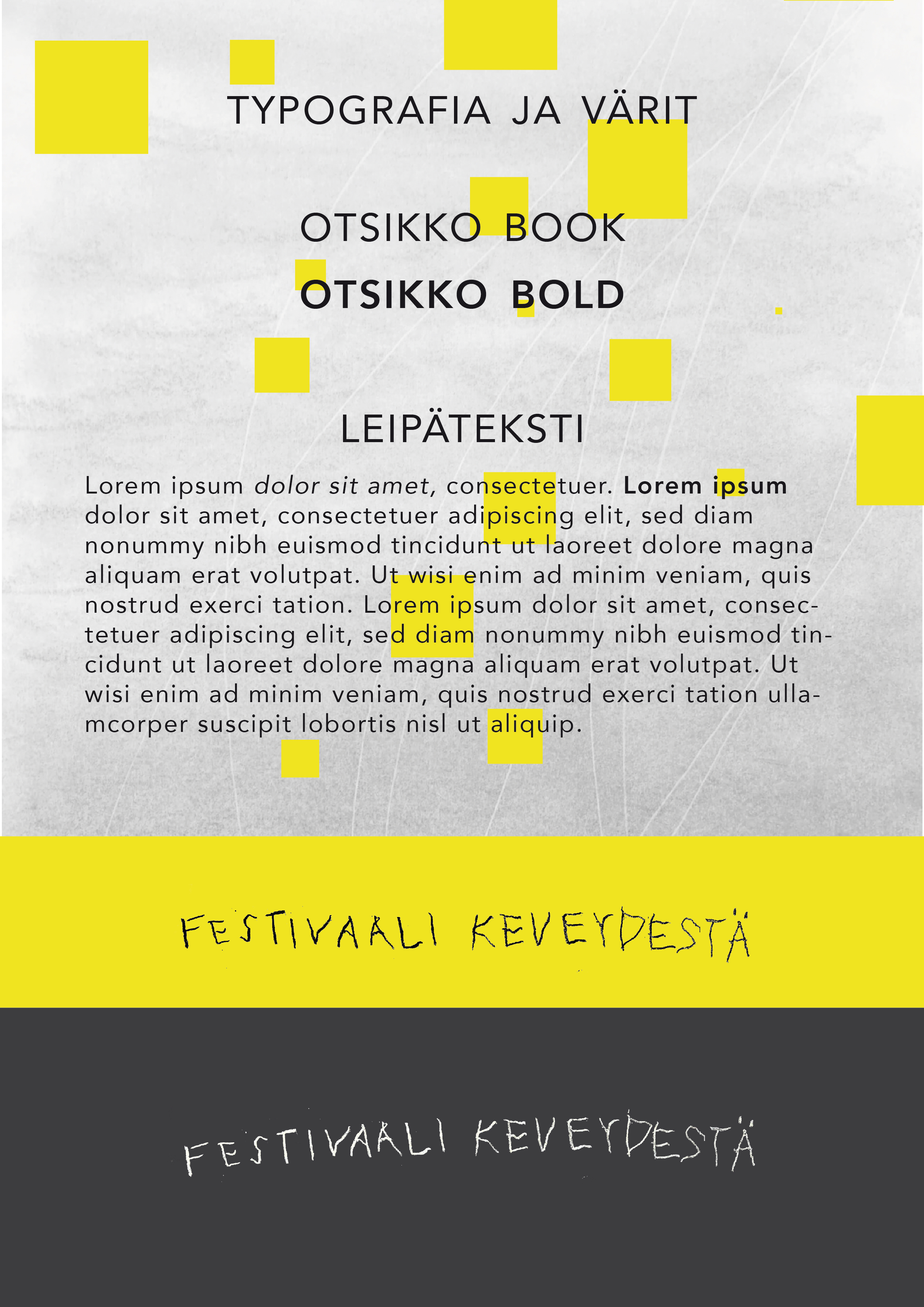 Visual elements: logo, typography, figures
Poster A3
Trifold brochure