Riimu Kustannus
Visuaalinen ilme | Visual identity
2020
Riimu Kustannus on kuvitteellinen runokirjakustantamo. Visuaaliseen ilmeeseen kuuluu yrityksen graafinen ohjeisto sekä visuaalisen ilmeen sovellukset mahdollisissa käyttöympäristöissä.
Tämä työ on osa Lapin yliopiston maisteriopintoja.
Riimu Kustannus is a imagenary poetry publisher. Visual identity contains company's graphic instructions and its applications in environment.
This work is a part of masterstudies in University of Lapland.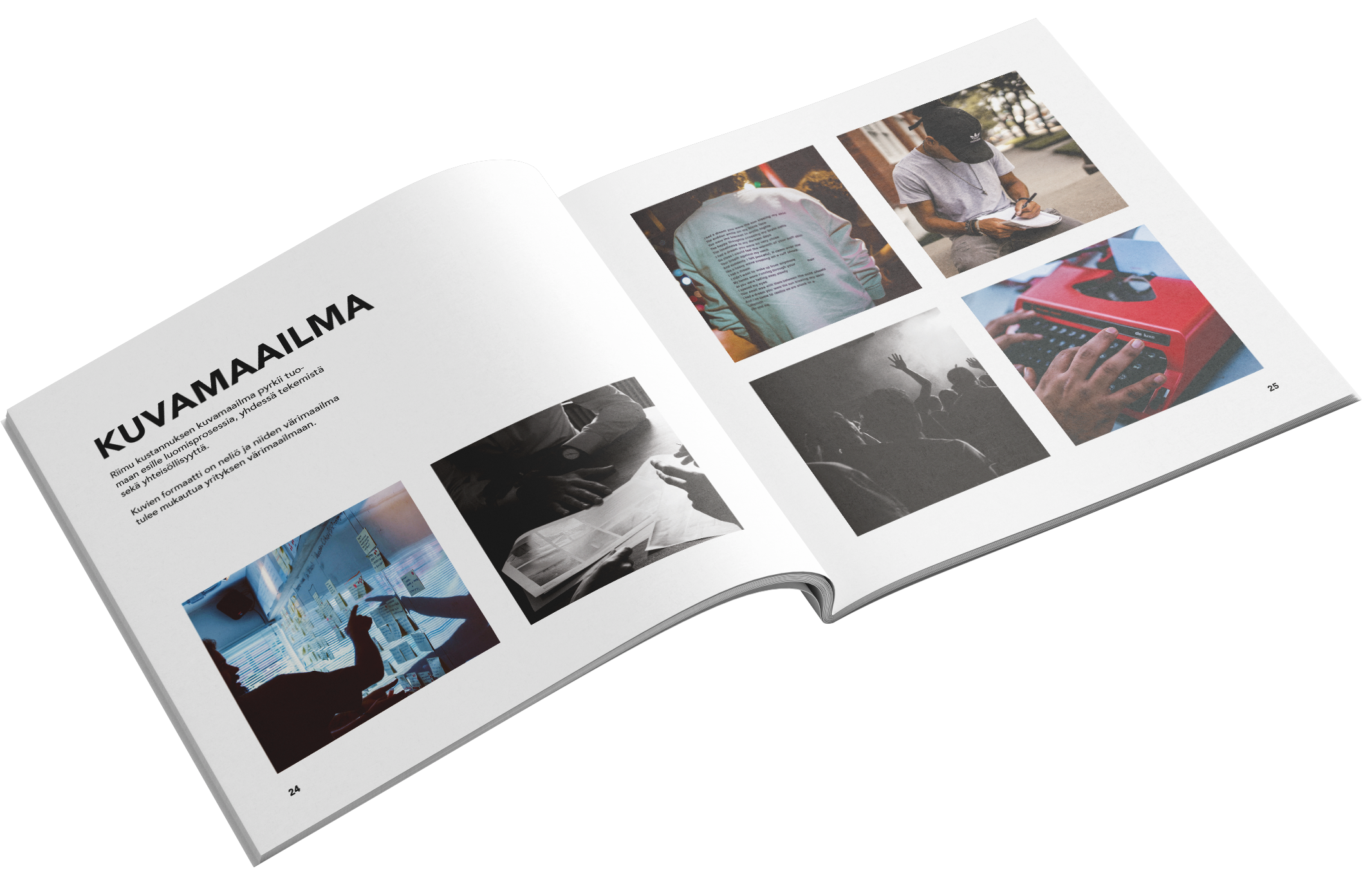 Graphic instructions.
Stationary.
Social media and website.
Jaa se meille.
Share with us.
Lisäksi yritykselle toteutettiin
Jaa se meille
-mainoskampanja, jonka tavoitteena on rohkaista nuoria kirjoittamaan ja jakamaan runoutta kilpailun kautta. Kilpailuun osallistumalla nuori runoilija voi saada äänensä kuuluviin kilpailun päätteeksi julkaistavassa Riimu Kokoelmassa.
I also designed
Share with us
advertising campaign, which goal is to encourage youth to write and share their poetry through competition. By participating in the competition, the young poet can make their voice heard in the Riimu Collection which will be published at the end of the competition.
Book cover for Riimu Kokoelma (Riimu Collection).
Poster A3
Instagram Story 12s