ota mut.
Runozine | Poetry zine
2017 – 2019
ota mut. on runozine, jonka julkaisun aloitin vuonna 2017. Runozine on julkaistu 3 kertaa. Kaikki runot ja visualisoinnit ovat minun tekemiä.
Voit seurata runouttani instagramissa
@kaarlo_rakas
ota mut. is a poetry zine that I started publishing on 2017. The zine has been published 3 times. All poems and visualizations in the zines are created by me.
You can follow my poetry at instagram
@kaarlo_rakas
1. edition
(2017)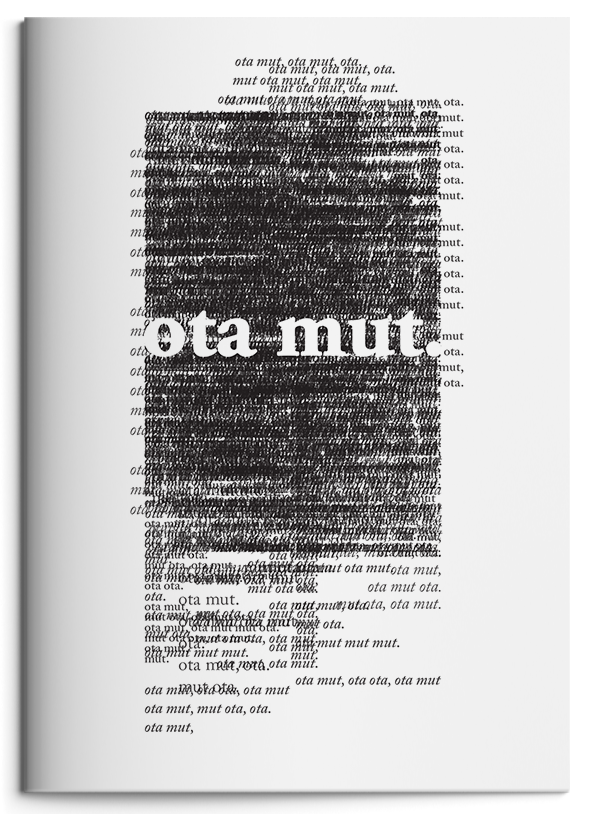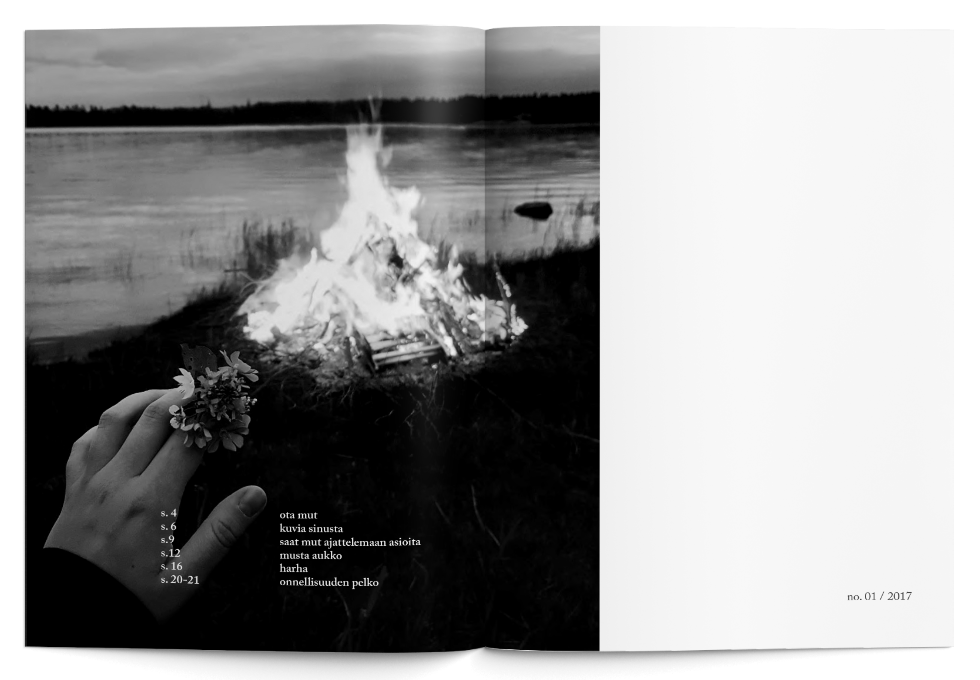 2. edition
(2018)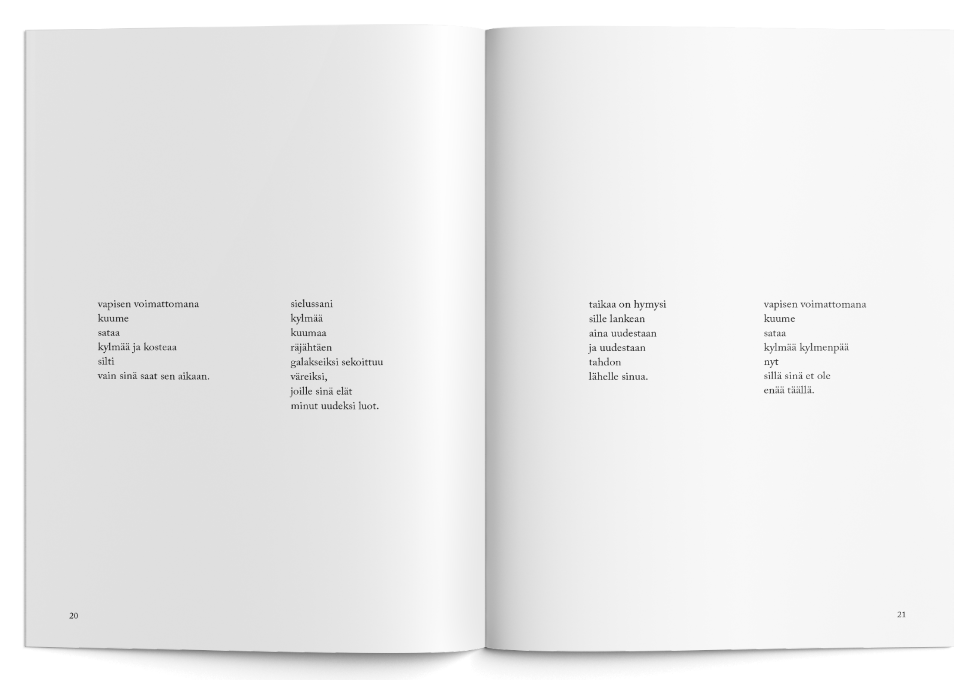 3. edition
(2019)